THERE'S A LOT TO CONSIDER NOW THAT YOU HAVE YOUR RING!
First, consider taking a few weeks to let it all sink in. Enjoy each other during this special time. Maybe even take a mini-vacation together. Afterwards, prepare to wrap your head around the planning activities about to descend on you in the coming months or year ahead.
Just a word of caution. Before making any formal announcement and telling all your social media friends of your eternal bliss, it will be best to tell your family members first … and in person, if possible.
Many girls with the best of intentions were so excited at first; they announced online to the world what had just happened only to end up inadvertently overlooking close family members and hurting a few feelings in the process.
Depending on the size of wedding you desire your wedding planning process may require additional help. Sunset Riverfront Event Center can provide all the services needed to help plan the perfect day. Call and schedule a tour.
The following list is not all-inclusive. The steps may overlap and may not necessarily be in your preferred order. However, it should get you started and pointed in the right direction. Be sure to investigate all available resources before making any major purchase. Let's get started!
1. GET AND STAY ORGANIZED
The very first thing to do is to get organized. If you have a problem with this or it's not one of your strengths make sure you have a family member, friend, or a hired professional who can help do this for you. Start researching. Look at websites. Reach out to friends and family members who've recently married. Get to know everything there is to know about weddings and what it is you want to do.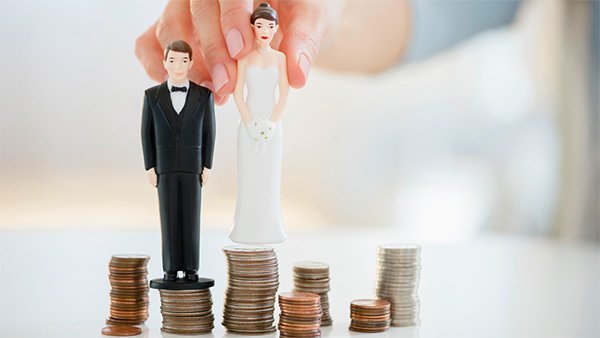 2. BUDGET
The second thing to do is create a budget. Establishing a budget will be imperative. Your wedding is going to be a beautiful experience. However, like any event, you can lose control if not careful. Meaning if you don't have a budget in place you're likely to spend way more than anticipated. Make a budget and stick to it. A budget is necessary and something you'll appreciate later. Look for wedding budget worksheets online and use those as a guide. The type of wedding budget information you'll find on the internet can be deceiving at times because weddings can differ so much, but these worksheets will provide you an introduction regarding what's to be expected.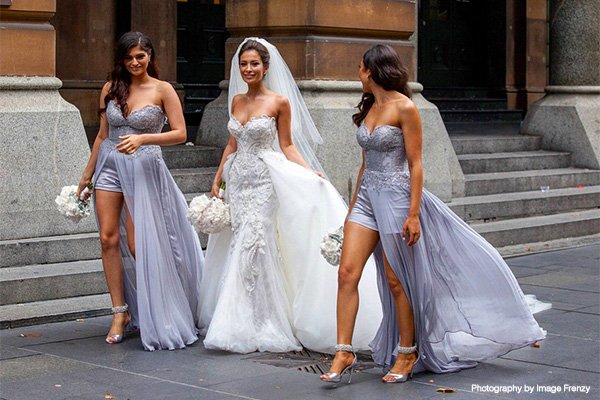 3. BRIDAL GOWN
Purchasing a bridal gown and choosing a venue are usually two of the first actual purchases when planning a wedding. Wearing their bridal gown is the moment many girls have dreamed of since they were very young and the bridal gown usually becomes a focal point for many weddings. Often, by the time the engagement rolls around, the bride already has something in mind. If not, don't fret. Take your time, look around, browse different sites and try on as many dresses as needed. It may sound silly, but you'll know if it's THE ONE as soon as you put it on.
4. DATE & VENUES
One of the first things you'll want to do after you say "yes!' is to lock in your wedding date and reception location. Different factors come into play for selecting a date and venue such as time of year, budget, theme, colors, and decor ideas. For instance, here in Florida, it's not wise to have a beach wedding in the middle of August. As it relates to your reception site, the old adage rings true … location, location, location. For those wanting something outdoors or on the water, you'll want to choose your date and venue early because this will often allow or eliminate certain selections. To get your preferred location on your preferred date, reserve your spot well in advance. It is not uncommon to book a wedding location a year or more prior to the actual wedding date.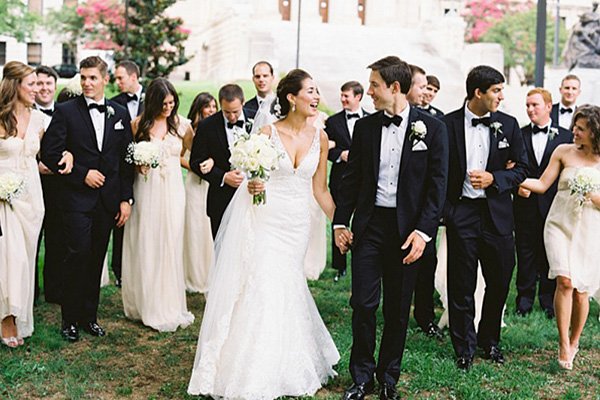 5. WEDDING PARTY
These are your best friends, the ones who have your back. They'll be there for you on one of the most important dates of your life. Here are a few suggestions when choosing your wedding party. First of all, don't rush it. Take your time. Keep in mind, once you've asked someone, you can't take it back. Also, keep it close. Ask family members and absolute best friends. Consider where these people will be in your life five, ten, and twenty years from now. Consider the size of your wedding, what you expect from those you ask, and don't feel compelled to ask someone just because they asked you. Using these guidelines will help narrow the list.
You now have the basic foundation in place. The real planning is about to begin. Start putting together the guest list. … consider hiring a planner, if desired. … book your officiant. Start researching photographers, bands, florists, and caterers. Congratulations, you're well on your way!
Once more, the professionals at the Sunset Riverfront Event Center are here to help and can provide all the services needed to plan your dream wedding. Give us a call today and schedule a tour. We wish you the absolute best.